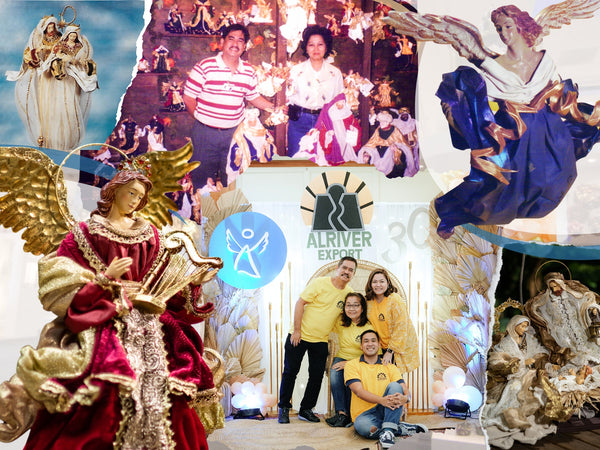 Our Story
In 1986, Mr. Albert de Rivera, established a small company selling handmade baskets and décor. He wanted to create an export business that showcased the design artistry of Filipino artisans and craftsmen. During this time, business was promising however it was slow. With God's grace, an angelic and unexpected idea came about. Alriver Export's basket business completely shifted
into making Angel decorative figures.
Alriver Export continued to flourish as it was incorporated in February 1992 fully managed by Mr.de Rivera and his wife, Nanette—Alriver's chief designer and secret weapon. Today, Alriver is now a full family run business having their children, Alessa, Angela, Andro, and Althea on board.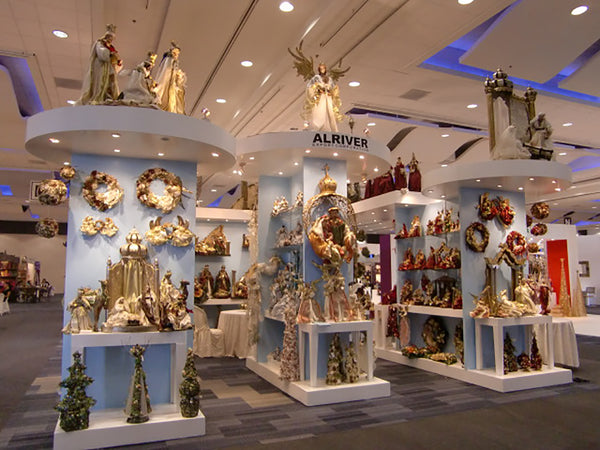 Artistry
For more than 30 years, Alriver has been a major part of the Philippine Holiday Décor industry and their high quality holiday gift like Angels, Holy Family sets, Nativity Sets, Fairies, and Witches have reached major stores and
boutiques across the globe.
Alriver's experience, knowledge and capabilities as well as design innovations really make them rise above the rest. Imagination and innovation are part of the company culture and this is evident with the soulful products they have been producing every year. Truly, Alriver encapsulates joyful craftsmanship and unparalleled artistry and elegance in their beautiful creations.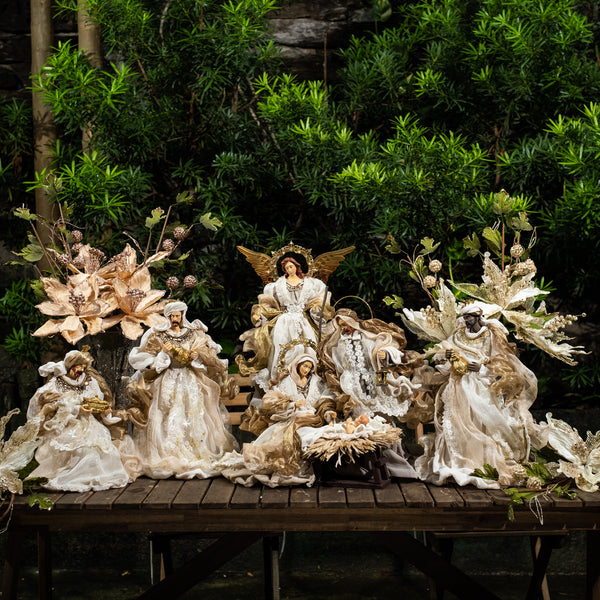 ALRIVER.PH
Alriver.PH was established to sell exclusive items directly to the Philippine market. With the success of the business exporting to big markets such as the United States, South America, Europe, and Australia; it is just right to share the art and the talent right here in the Philippines.
Our handcrafted products are delightfully designed to be the highlight of your holiday display and delicately produced to be heirloom pieces that can be
passed on to generations. Our figures are timeless and classic as we are known for our attention to detail and life like forms.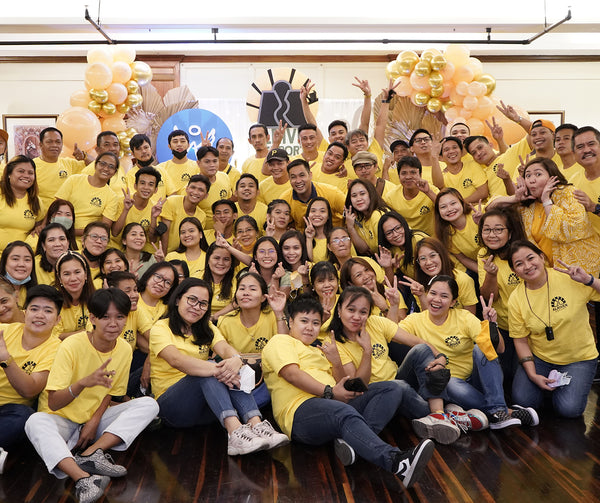 Our Team
We are truly blessed to have a team of highly skilled and dedicated workers who breathe life into all the holiday figures we create. Each handcrafted piece produced aims to bring hope, love, and joy. May our website
bring out all the yuletide excitement for decorating and gifting.
Happy Shopping!